New Delhi. There is a continuous increase in the prices of medical treatment including medicines in the country, due to which the problems of middle class and poor families have increased. Despite this, it is the compulsion of the people to get treatment and buy medicines. It was not easy for the common people to get treatment in private hospitals earlier and now it has become more difficult after the Corona period (Covid-19). From the Ayushman Card Yojana of the central government to the health schemes made for the poor families of the state governments, they seem to be dying in these hospitals. At the same time, treatment in government hospitals like AIIMS is also becoming expensive for the poor. Except Delhi AIIMS, treatment in all other AIIMS has become costlier for the poor than before. In such a situation, the question arises that to what extent the government's claim of reduction in the prices of medicines and the guidelines made regarding pathlab tests in hospitals are being implemented?
Raghavendra Kumar, a resident of Begusarai, Bihar, says, 'Mataji was admitted to Patna AIIMS due to breathing problem. Instead of choosing a corporate hospital, we chose a government hospital because the treatment there would be cheaper. Mataji had breathing and heart problems, which in medical language is called Acute Exacerbation of COPD. After 8 days of treatment, Mataji returned home safely. During this, we had to spend about 90 thousand rupees for treatment in Patna AIIMS. This expenditure is for beds, medicines and test reports in the hospital. If the attendant and other expenses living with the patient are added, then this cost will reach more than one lakh. In such a situation, even after getting treatment in Patna AIIMS, we were forced to think that without surgery, how did it cost so much?'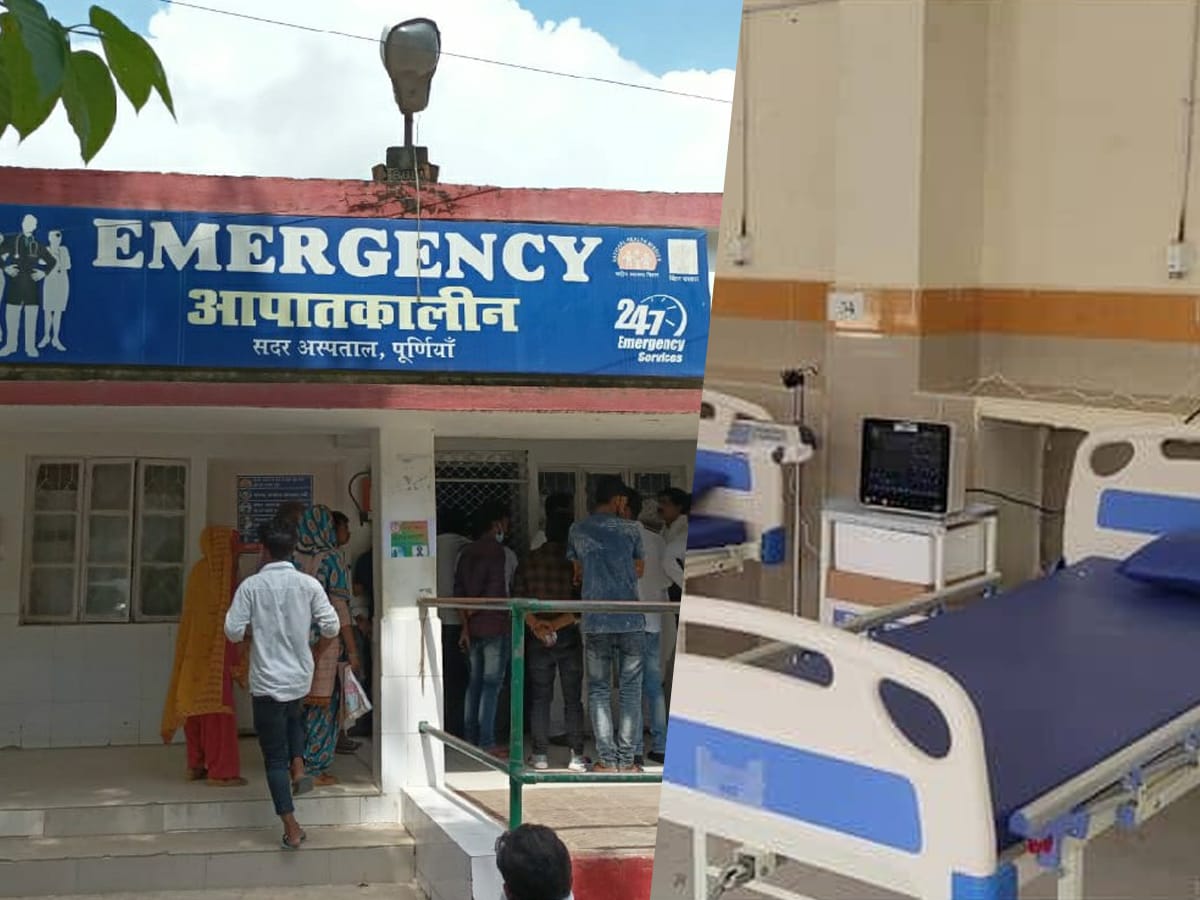 Shahnawaz of Purnia, who is treating his mother Rabina Khatun at Patna AIIMS, told that my mother had a respiratory illness.
Why are the cost of treatment increasing?
Shahnawaz of Purnia, who is undergoing treatment for his mother Rabina Khatun in Patna AIIMS, told News 18 Hindi, 'My mother had a respiratory illness. Patna was admitted to AIIMS on 5 December. Admitted to AIIMS on 7th December under Ayushman card. Till December 7, AIIMS had taken Rs 20,000 from us. Even after being admitted in the ICU since December 5, the condition did not improve, so the doctors put him on ventilator on December 16. Meanwhile, the hospital administration has said that the patients who are put on ventilators get only a maximum of Rs 4500 in a day under the Ayushman card. In such a situation, your mother needs some such medicine, which is expensive and it is possible that after giving that medicine, your mother's health will improve. It is up to you to decide whether you buy the drug or not. If yes, then you will have to buy medicine from outside or you can put money in the account of a patient in the hospital itself, then we will make that medicine available at cheaper rates from AIIMS. Despite having an Ayushman card, I spent almost one lakh rupees on these medicines and my mother also died on 28 December.
Additional money has to be spent for critical illnesses
According to doctors, 'The tests that are done to detect the disease, the expenses are more in it. 25-40 percent of the expenses are spent only in detecting the disease. After this, medical expenses on serious diseases like dialysis, monography for cancer or chemo increase further. But, there are many conditions in the health card made for the poor, due to which poor patients have to spend extra money in serious diseases. Dr. Amit Kumar says, 'Modern equipment for treatment has become very expensive. Especially CT scan and MRI machines are being bought for crores of rupees. Along with this, kidney stone breaking machine lithotipsy comes for 70 lakhs and cancer screening machine mammography for 60 lakhs. Some medicines and needles have also become very expensive, which are useful for dangerous diseases. In such a situation, how can you imagine cheap treatment?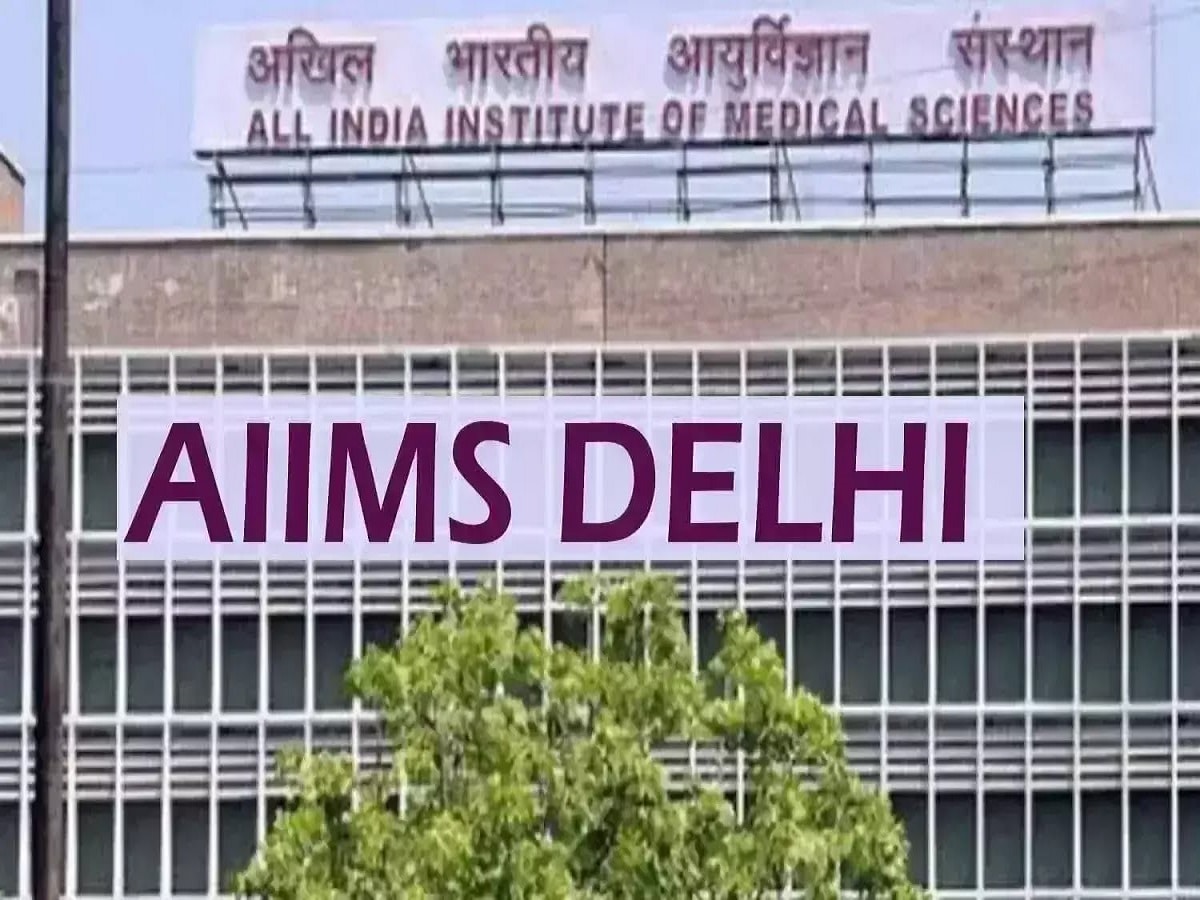 Delhi AIIMS still provides cheaper treatment than other AIIMS in the country. (file photo)
What do people associated with the pharmaceutical business say?
Rahul Kumar, associated with the pharmaceutical business, says, 'Since the Corona period, leading private hospitals like Apollo, Max, Medanta and Fortis have also increased the treatment package rates by several percent, crying foul over rising costs. In these hospitals, the prices have increased even for the cash paying patients. Not only those taking Mediclaim, the number of patients paying cash in these hospitals has also increased since the Corona period. However, when it comes to medical tourism, treatment in India is still much cheaper than other countries. This is the reason why the number of foreign patients in these hospitals has increased further after the Corona period.
This is why private hospitals increased the cost of treatment
Significantly, when the treatment is expensive, these five star hospitals argue that since the Corona period, there has been an increase in the rising manpower cost and other operational costs and tied expenses like light, rent rates. These hospitals argue that the cost of sanitation, manpower and other costs are eating into our margins, so at some point we have to pass the cost. In such a situation, we have no other option but to increase the treatment rate.
In front of the middle class and poor families of the country, the cost of getting the test done has increased from buying medicines.
How much did the prices of medicine jump
It is worth mentioning that in recent times, the cost of getting the tests done has increased in front of the middle class and poor families of the country. In the last one year since the Corona period, the prices of medicines have increased by 35 to 40 percent. After increasing the demand of antibiotics, multi vitamins, zinc, iron, calcium, pharmaceutical companies have increased the prices wildly. Along with this, there has been an increase in the prices of all types of medicines for cardiac, diabetes, hypertension. Along with this, there has also been an increase of 40 percent in pathlab tests including ultrasound, angiography, CT scan, MRI in small to big cities of the country.
read this also: Indian Railway: Passengers please note, Delhi PRS services of Railways will be disrupted for three and a half hours on 26-27 November
Medicines for cold, cough, fever and allergies have also increased by 25 to 35 percent. Let us tell you that to get rid of throat infection, the tablet which was available for Rs 48 a year ago, has now cost Rs 80. Similarly, to get rid of stomach disorders, the enzyme which was available for Rs.95 is now available for Rs.115. The prices of medicines for blood pressure, gas and cervical have also increased by 30 to 35 percent.
First read breaking news in Hindi News18 Hindi| Read today's latest news, live news updates, most reliable Hindi news website News18 Hindi.
Tags: Ayushman Bharat Cards, free treatment, Latest medical news, Medicines, Patna AIIMS, Poor family
FIRST PUBLISHED : January 09, 2023, 16:15 IST
Note: Before work on all health tips please consult your doctor first if any discrepancy found due to this article our website will not be responsible. so please consult your doctor before process on any tips. also if any wrong information are appear in the post kindly confirm via our mail admin@amzdeel.com.
Find our other website for you and your needs
Kashtee A shayari,Jokes,Heath,News and Blog website.
Your GPL A Digitsl product website.
Amazdeel Amazone affiliated product website.
Job Portal A Job website.
Indoreetalk Hindi News website.
know24news A auto news website in english and hindi.
Q & Answer website A website for any query and question.
Quotes A Christmas Quotes.
A website for cricket score online and upcoming matches.
Government job A Government job announcement portal.
Gaming Information Website A website for Gaming lover.
International News information Website A website for News Lover.
Free Guest post Website A free Guest post website.
Baby care Product website A website for your baby product.
Technology Website A website for new launching technology and mobile also gadgets Website.
Health Tips Website A website for Health related issue and some idea for health .
Share Market Website A website for share market news and some viral news related to IPO, Currency, Commodity market,Banking and finance.
Bollywood and Hollywood news A website Bollywood and Hollywood viral news .